Lasso the Moon
Gestalt + Horsmanship
Women's Weekend Retreat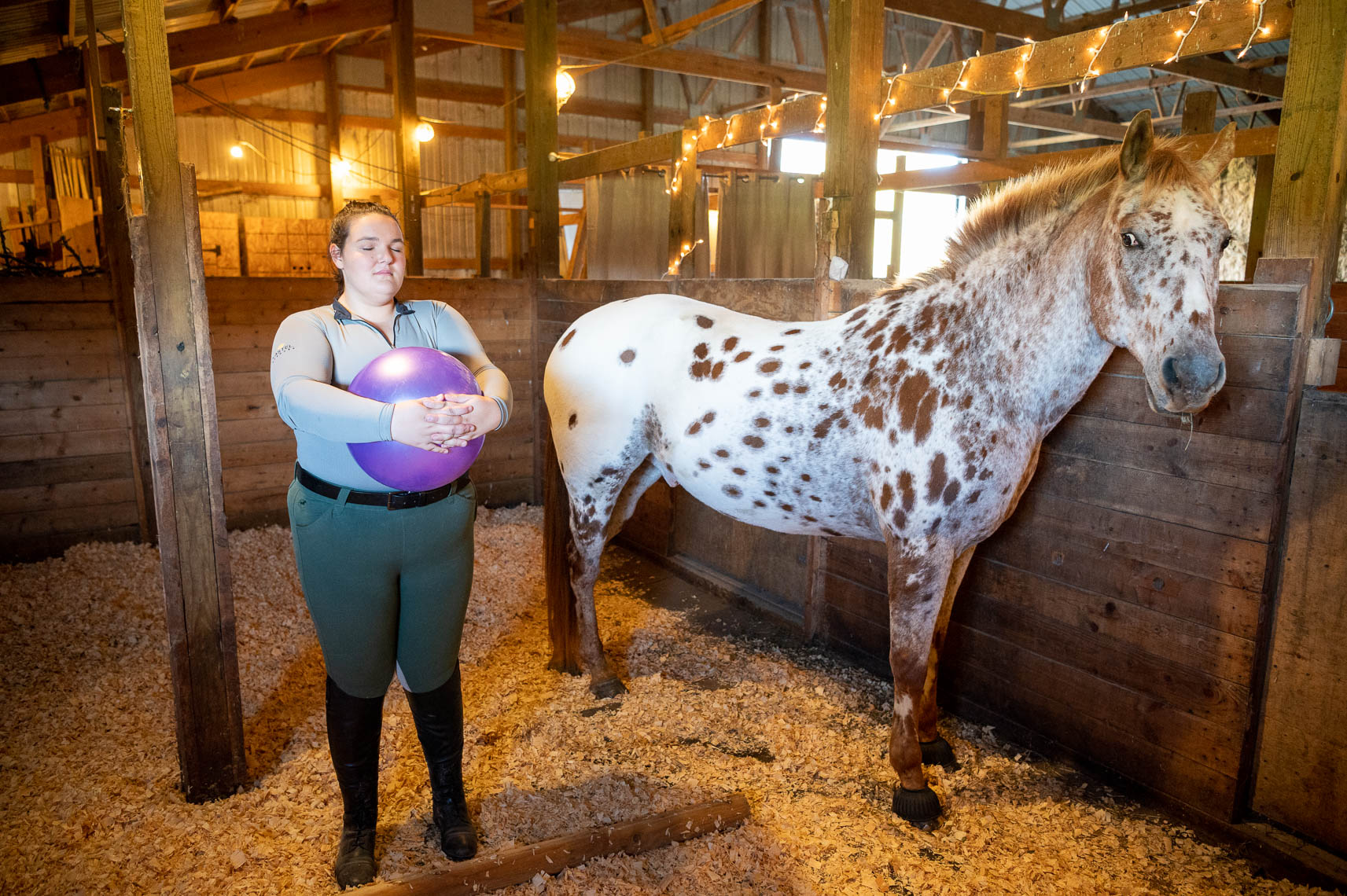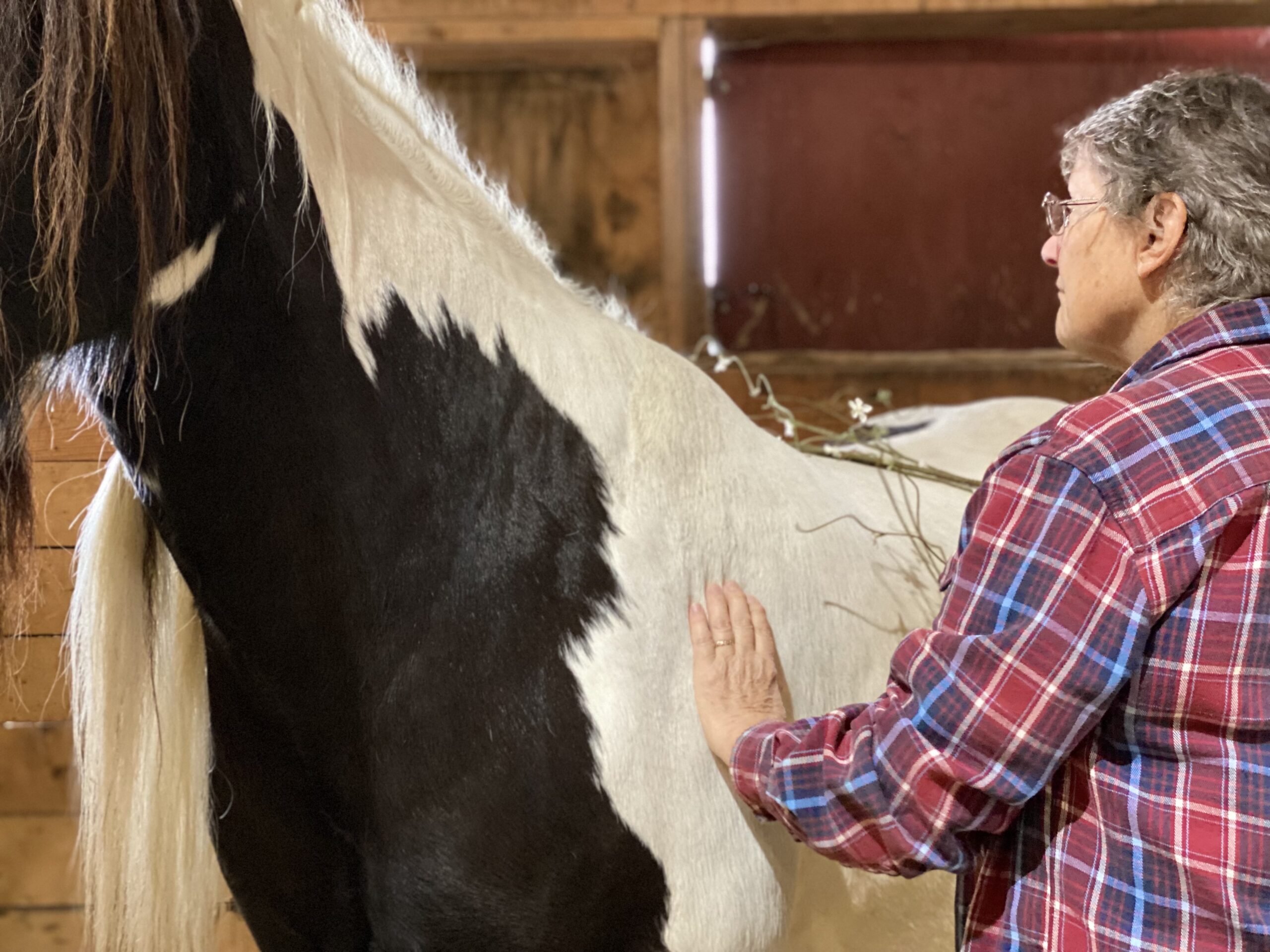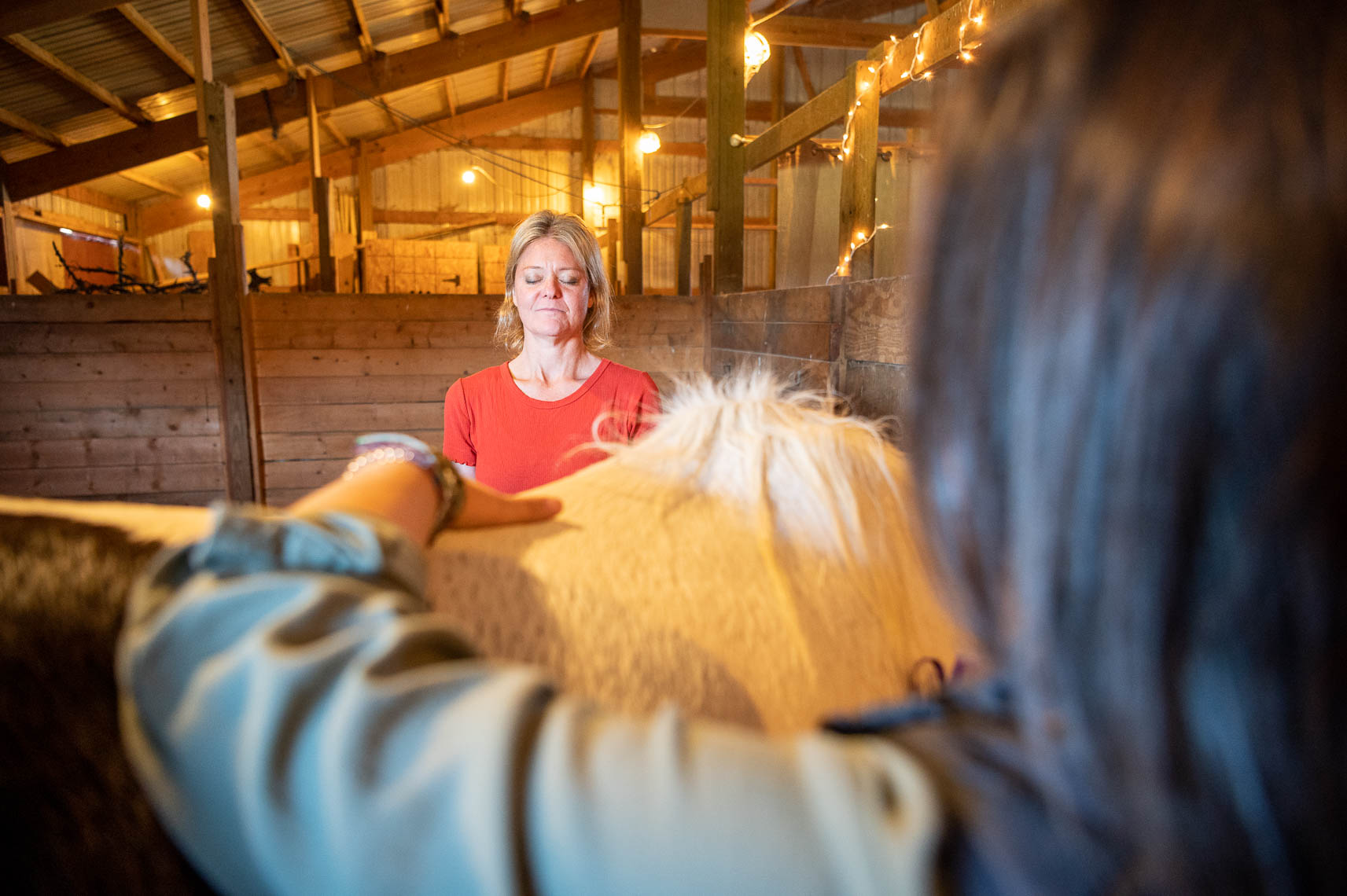 Horses have so much to teach us about ourselves when we take the time to slow down and really listen. They help break down our walls simply by being in their presence … so we can get to work healing from the inside out.
Join us for two and a half days of deep healing and connection through Equine Gestalt Coaching and Therapeutic Horsemanship. This women's connection weekend will focus on what fears may be standing between you and your deepest dreams. What can you leave behind so you can stretch your arms out further and begin to reach for the moon in some or all areas of your life?
Sometimes life hands us experiences that pull us away from our truest path and purpose. We one day wake up and find that we are not living the life we thought we had set out for. You may feel like the detours of your life have taken you so off course that there is no way back. This weekend will help you open back up to the truest you, and we will be there to help guide you back to yourself – the you that existed before life happened … to you, for you, all around you.
Lasso the Moon is an experience for you to open back up to what might be waiting for you, a combination of shifting your perspective, awareness, and self-compassion and setting up some earthly action steps to help you get started in the direction that calls to your inner most spirit … among a deeply supportive, small group of like minded women, that's what these weekends are all about. You don't need to know what you want to work on or why you feel drawn to participate. All you have to do is show up with an open heart and mind.
You will walk away with a deeper sense of who you really are and who you're meant to become in this short time here on earth. We will guide you through transformational healing and coaching – all alongside the naturally healing power of horses.
What to Expect
Three days of transformational Equine Gestalt Coaching
Three days of client-centered Therapeutic Horsemanship + Skills Advancement
Trauma-informed, deep process healing
Small group size limited to 8 participants
Total Confidentiality
Highly trained, passionate, professional coaches
Hands-on horse experiences throughout
No horse experience necessary
The more time I spend with horses, the more I realize what I don't know. To know horses is to know a well that deepens and deepens.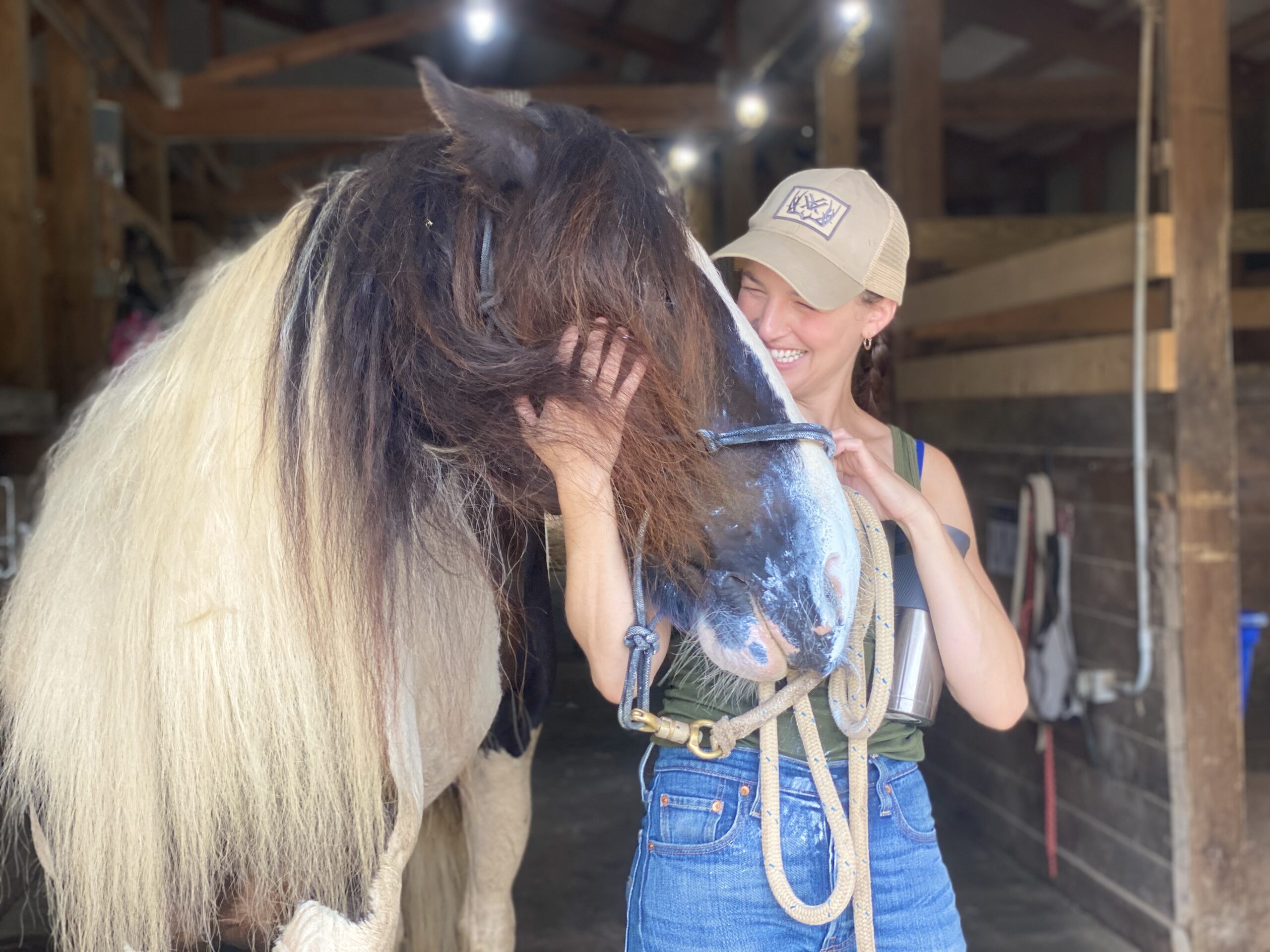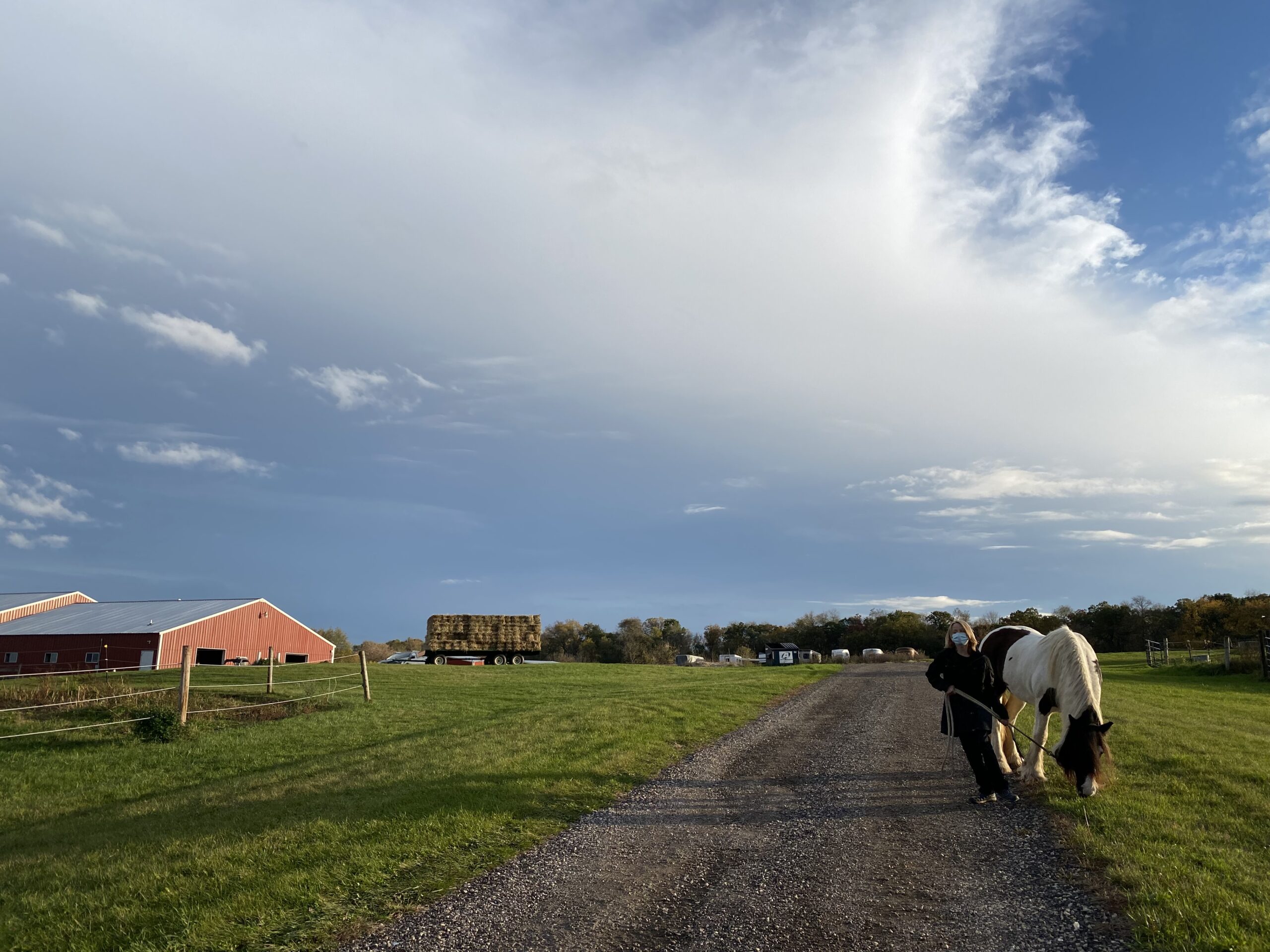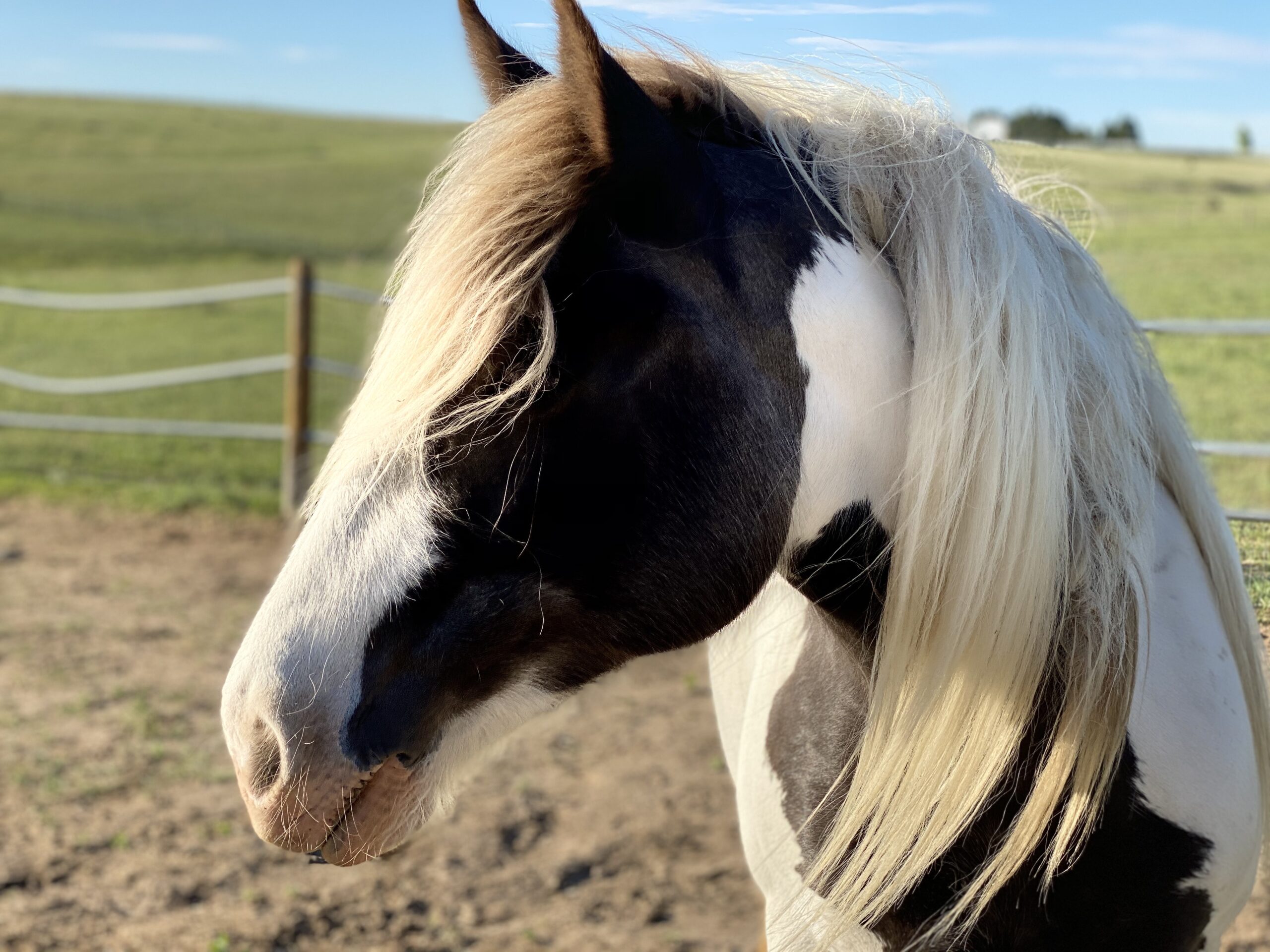 Schedule for the Weekend
Friday, May 13, 2022
3pm Check In
4pm Retreat Begins
Greeting | Gestalt | Getting to Know Each Other
9pm Close
Saturday, May 14, 2022
8:30am Arrival
9am Check In + Equine Gestalt Coaching
Noon Break for Lunch
1pm Therapeutic Horsemanship
5pm Close
6:30pm Dinner on the Farm | Food Provided (optional)
Sunday, May 15, 2022
8:30am Arrival
9am Check In + Coaching
Noon Break for Lunch
1pm Wrap Up Unfinished Business
3pm Closing Circle
4pm Departure
LaPointe Dunn Farms
LaPointe Dunn Farms is located just outside of Monroe in South Central Wisconsin. You can expect to meet for about four hours Friday after noon and evening, all day Saturday, and most of the day Sunday. This is not a sleepover retreat, however some sleeping accommodations may be arranged. Please inquire. We will provide dinner Saturday night.
Please expect to bring lunch, water and snacks each day, and dress in layers for comfort. This is a casual venue and a space for deep healing. Please feel free to leave your fashionista at home! Further details will be shared upon registration.
Address:
N5224 CTH-J
Argyle, WI
53566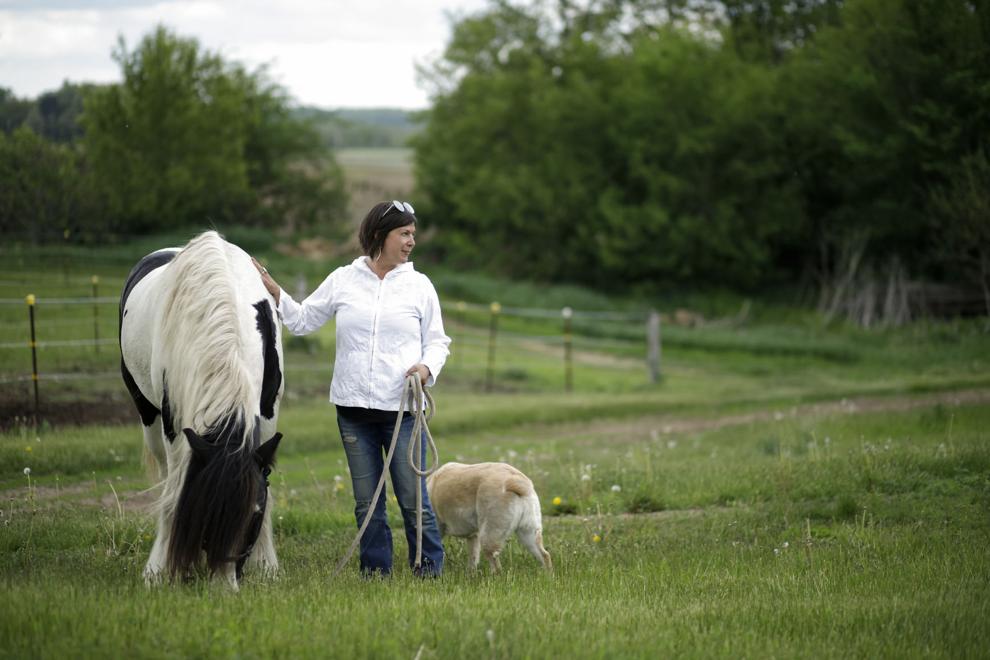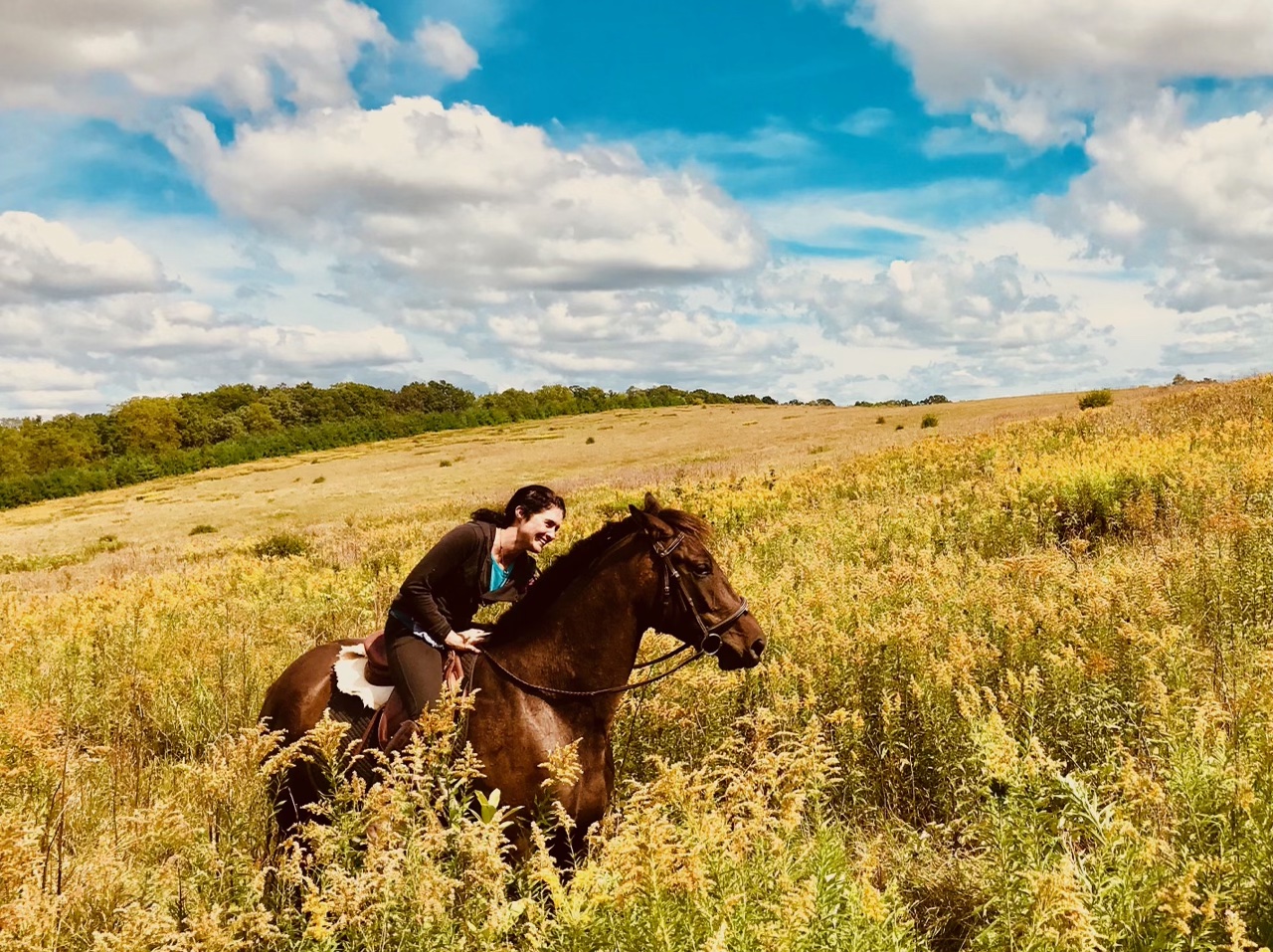 Nelle Rogers
Equine Gestalt Coach + Owner of Seahorse Healing
Nelle has been a horse person in varying capacities since she can remember. From a young age, she felt the call of horses as healers. It was a quiet, deeply personal understanding at first, one without words, one she felt in her heart and bones but hadn't yet discovered language for. In 2018, she enrolled in the Equine Gestalt Coaching Method Certification Program at Touched by a Horse, a two year intensive program that teaches about the inner workings of horses as healers. The training and community at Touched by a Horse was the missing link … the piece that led Nelle to share these gifts with others.
Outdoor Experiential Education | Camp Manito-Wish   
Bachelor of Arts – English Literature | Warren Wilson College + Edgewood College
EGCM Certified Practitioner – Touched by a Horse, Colorado
Maureen Dunn
Equine Behavior Specialist + Owner of Centered Horsemanship
Maureen has a keen ability to break down the many facets of human-horse communication and connection. Her wealth of knowledge and intuition is deep. She is well known and highly valued in the equine community of South Central Wisconsin with a rooted background in Natural Horsemanship, Dressage, and Eventing. 
Bachelor of Arts – Graphic Design | University of Pennsylvania, Kutztown 
Parelli Level 4 – Graduate + Internship | Parelli Natural Horsemanship
National Champion – First Level Dressage FEA
"My heart doesn't race anymore as it did when I lived more closely inside pain and trauma. In this way I know that growth has occurred, a deeply needed peace, some kind of arrival back into myself."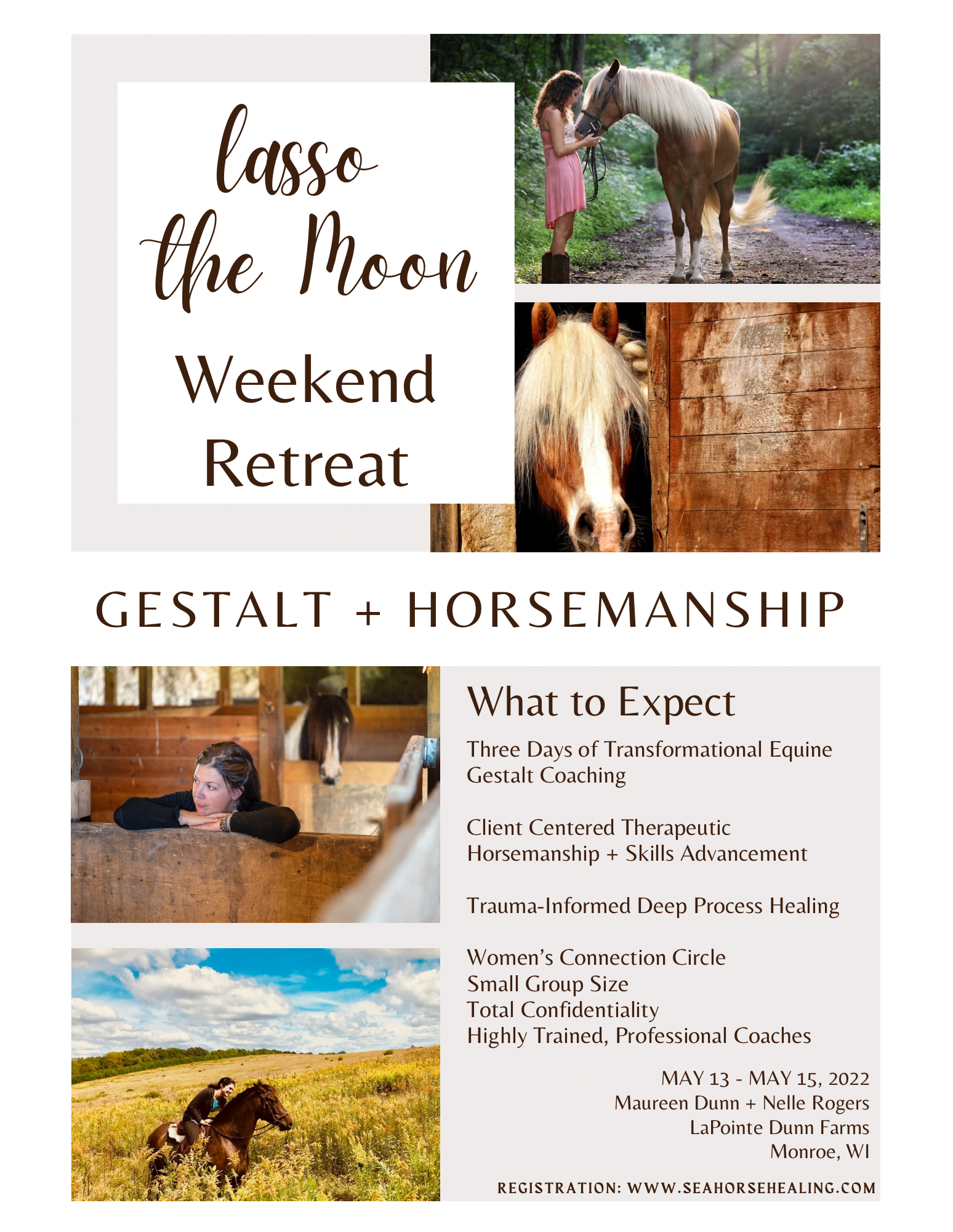 Nelle is a phenomenal coach. So skilled at what she does with a throughtful, kind, empathic approach. Nelle is a keen observer with a strong sense of somatics and neuro-linguistics. I highly highly recommend Nelle as an Equine Gestalt Coach. She is a light worker and has helped me more than I can put into words.
Maureen has changed my way of looking at my relationship with my horse and has helped me understand that everything I do when I arrive at the barn affects what comes next. Her patient, intuitive approach to horsemanship is so refreshing! I feel that I now have permission to slow down and really listen to the subtle ways my horse comunicates with me. I've learned so much about myself – and horses – through her amazing leadership.
I have worked with Nelle and Maureen to gain awareness and healing in myself in relationship to horses. Their shared approach allowed me to show up from session to session completely as myself as I learned new skills. I found myself letting go of past concepts as I made room for new ones. Both coaches are as playful as they are serious, and I was able to open up in ways I rarely do. 
Experiential HEaling
Gestalt is a deeply personal path. For me it has meant

learning to dream while also keeping grounded in reality. A true gift.

 

 
Hope through Horses is a 501(c)(3) non-profit committed to securing funds for clients seeking healing, future practitioners in need of academic funding, and current practitioners looking to expand their practices.
When you donate to Hope through Horses from seahorsehealing.com, you are securing funds for future clients who may not be able to afford this transformational form of healing – right here at home.